This store requires javascript to be enabled for some features to work correctly.
RETAIL STORE
3133 Forest Hill Irene Germantown, TN
SHOP ONLINE 24/7
Mon - Fri: 10am - 6pm || Sat: 10am - 6pm || Sun: CLOSED
RETAIL STORE

3133 Forest Hill Irene Germantown, TN

SHOP ONLINE 24/7

Mon - Fri: 10am - 6pm || Sat: 10am - 6pm || Sun: CLOSED
LOVE FROM OUR BSB FAMILY!
I'm literally obsessed with this boutique!!!! If you want to look fabulous check out BSB! I have quite an addiction as every time (aka every day) they post something new I feel like I have to have it. Love this new pink top and fun jeans with the ankle detail! Thanks Brooke and Beautiful Soul for styling me!

TONYA T

Came across this boutique on Pinterest...and so happy I did! They had several "I have to have this" piece, too cute not to buy. I called-in to ask a few questions about some items and shipping. Super sweet and friendly staff. I placed my order on a Thursday evening and had my items the following Monday. Processed & shipped same day (at the regular shipping rate too!). Love the website, but I intend to make this shop-stop on my next trip to TN.

RACHEL S

I love that I can ALWAYS find something I want here. They are always a hit, never a miss! The owner is sincerely sweet and honest so I feel good spending my money here. I wish I could give more than 5 stars!

JAYME F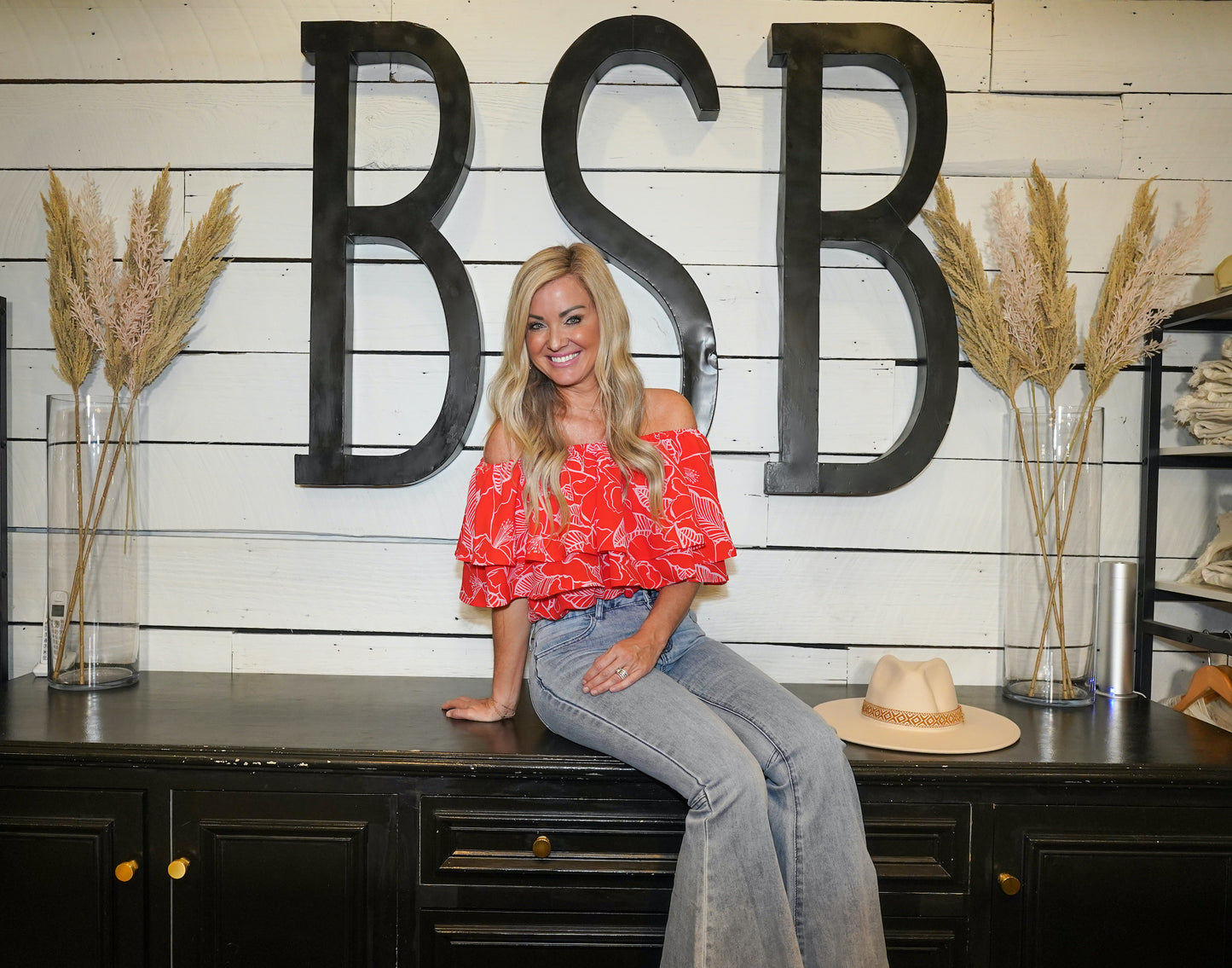 Meet Owner, Brooke Kellenberger
VISION BEHIND THE BRAND
2014 was coming to an end, and I was constantly trying to find affordable options to keep my wardrobe updated and feel like I had fresh new pieces in my closet. The affordable part was becoming more and more of a challenge as I simultaneously wanted to not look like every other mom out and about. This is when Beautiful Soul Boutique was born.
MORE ABOUT THE BSB STORY
@BeautifulSoulBoutiqueBSB